Watch Party! Flamenco Show Íntimo + Live Talk-back with Artists
Wednesday, January 13, 2021 at 4:30 PM PST – 6 PM PST
Online:

overture.plus



Watch online a "Masterful… refreshingly un-distanced and immediate" (DC Theatre Scene) piece that explores the need for human connection and the essence of Flamenco.
Engage in a virtual post-show discussion with Artistic Co-Directors, Choreographers, and Performers Edwin Aparicio and Omayra Amaya; Co-musical Directors Roberto Castellón and Richard Marlow; and Lighting and Projection Designer Christopher Annas-Lee.
Edwin Aparicio is considered to be one of the most sought-after flamenco performers, teachers and choreographers in the United States. He has been described by critics as "the most amazing dancer seen in years," "a technical powerhouse dancing with blistering conviction," having "hellfire footwork" and choreographies with "beautiful, evocative imagery." He is a recipient of the Cross of the Order of Civil Merit, granted by the King Felipe VI of Spain.
Trained by the world renowned flamenco artists Tomás de Madrid and "La Tati", Mr. Aparicio made his debut at the legendary Casa Patas in Madrid in 2001 and in 2005 performed as a soloist and a company member with "Jóvenes Flamenco" at the Centro Cultural de San Blas in Madrid. Mr. Aparicio performed with The Washington National Opera at The Kennedy Center in El Gato Montés (1997) and in Don Giovanni (2003), under the direction of Plácido Domingo, and in Carmen (2015).
Mr. Aparicio has performed as a soloist throughout the United States with ensembles such as the "José Greco Spanish Dance Company" and Reynaldo Rincón's "Romería Flamenca". He has shared the stage with such internationally celebrated artists as Chuscales, Silverio Heredia, Roberto Castellón, Pedro Cortés, "La Truco", Elena Andújar, Carmela Greco, Pastora Galván and José Luis Rodríguez.
Based in Washington DC, Mr. Aparicio has created a loyal following as an instructor, performer, director and choreographer in the nation's capital. He also frequently performs and imparts master classes in other US cities, such as Chicago, where he was invited to participate in several special programs organized by the Flamenco Arts Center and the Cervantes Institute.
In 2005 Mr. Aparicio was the choreographer for the GALA Hispanic Theatre's highly praised production of Lorca's Yerma, directed by the acclaimed Hugo Medrano. Since then GALA Theatre has become Mr. Aparicio's base for presenting his eclectic company and for premiering his newest works. He is also the resident coordinator and a featured performer of the Theatre's annual Fuego Flamenco Festival.
Mr. Aparicio is the artistic director and choreographer of the productions Flamenco Men, Flamenco/Flamenca, Camino / al flamenco, and Encuentros, co-director and choreographer of Bailes Inéditos, director and choreographer of the nationally acclaimed productions Íntimo with Carmela Greco, which was presented in Washington DC, Philadelphia, Chicago, Pittsburgh, Portland OR, and at the Kean University in New Jersey, and Entresueño, which marked Mr. Aparicio's New York City debut as a company director.
Since 2008 Mr. Aparico is a member of the faculty at the Washington School of Ballet. In May 2013 he performed as a guest artist in The Washington Ballet's production of Hemingway: The Sun Also Rises at the Kennedy Center in Washington DC.
2015 marked Mr. Aparicio's international debut as a director, when he presented his work Íntimo at the Teatro Nacional Rubén Darío in Managua, Nicaragua.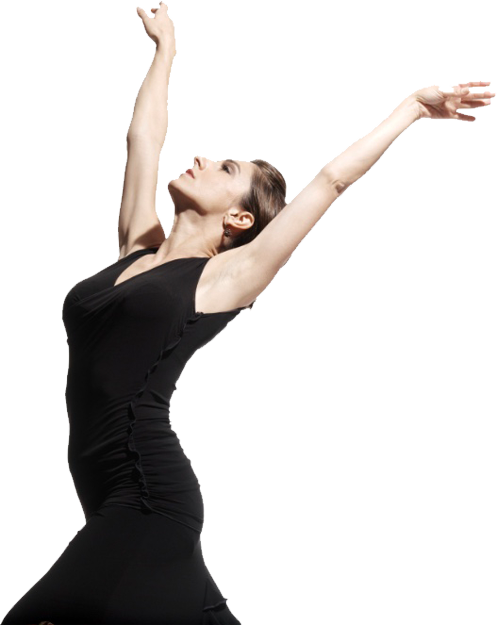 Omayra Amaya is modern flamenco dancer and choreographer deeply rooted in proud gypsy tradition. The daughter of flamenco dancers Olga and Curro Amaya and grandniece of the legendary Carmen Amaya, Omayra brings new relevance to flamenco while never losing sight of her legacy.
Omayra first appeared on stage with her parents' company as a 3-year-old and often interrupted their performances. Her first choreographed role came at age 12, when she performed as her father's partner. Since then, she has developed a style that is both elegant and emotional, and her powerful performances and impeccable technique have won her fans all over the world.
Omayra and her company have performed at Lincoln Center and the Players Theater in New York City; flamenco festivals in Madrid, Chicago, Houston, and Los Angeles; the Shanghai Theater Center in Shanghai and the Guo Tai Theater in ChongQin, China; and in a critically acclaimed nine-month residency at the Boston Park Plaza Hotel. Omayra has also appeared on film: She was the subject of "Gypsy Heart," a documentary by Jocelyn Ajami, and performed with Steve Martin in "The Pink Panther II."