–NYC, NJ & CT– Free Online screening of French-Spanish drama "VENGO"
Wednesday, July 28 at 8:30pm
This beautiful French-Spanish drama "Vengo" by Tony Gatlif, an ode to flamenco starring Flamenco dancer Antonio Canales will be available
for free online
.
Available in NYC and within 30-miles around NYC, in NJ and CT.
Online CLIPS available include; VENGO, Les Amazones d'Afrique – Concert at la Philarmonie de Paris, Black Orpheus and Satin Rouge.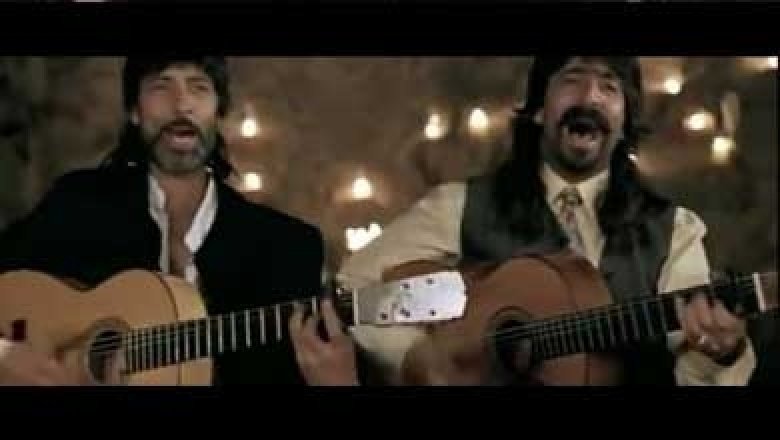 ***
VENGO
Directed by Tony Gatlif, 2000, 1h30, France-Spain-Germany-Japan
With Antonio Canales, Antonio Pérez Dechent; Music by Tomatito, Sheikh Ahmad Al Tuni, La Caita, Gritos de Guerra, Remedios Silva Pisa, La Paquera de Jerez
After his brother murders a member of a rival gypsy clan and goes into hiding, Caco becomes the de facto figurehead of his "family" and protector of his handicapped nephew. As tensions mount between the two clans, threats of revenge against Caco's nephew for the crimes of his father are played out against a backdrop of rapturous flamenco music and dance performances. A majestic ode to the artistry of flamenco featuring famous flamenco dancer Antonio Canales.
Presented in partnership with Instituto Cervantes.
#FilmsOnTheGreen
Film in Spanish and French with English subtitles
**Access to the virtual platform is based on location; only people within a 30-mile radius of New York City can access the screening. The screening has a limited number of tickets available.**
---
FILMS ON THE GREEN FESTIVAL
The festival's 13th edition includes eight films and a concert and is centered on the theme of "Music & Cinema."  From July 9 to 30, Films on the Green is bringing a world music tour to the New York City area with our free screenings in four different Manhattan parks and online for the first time!