Discover destinations in Spain
Seville
An inspiring destination
Seville is a city that leaves its mark, and many people define it as special. It might be because of the grandeur of its monuments. Or perhaps the charm of areas such as Triana.
It may possibly be the scent of jasmine in its squares or the Spanish guitar music of its streets. Some say that it's the tradition of its festivals, and many are convinced its tapas are the real reason.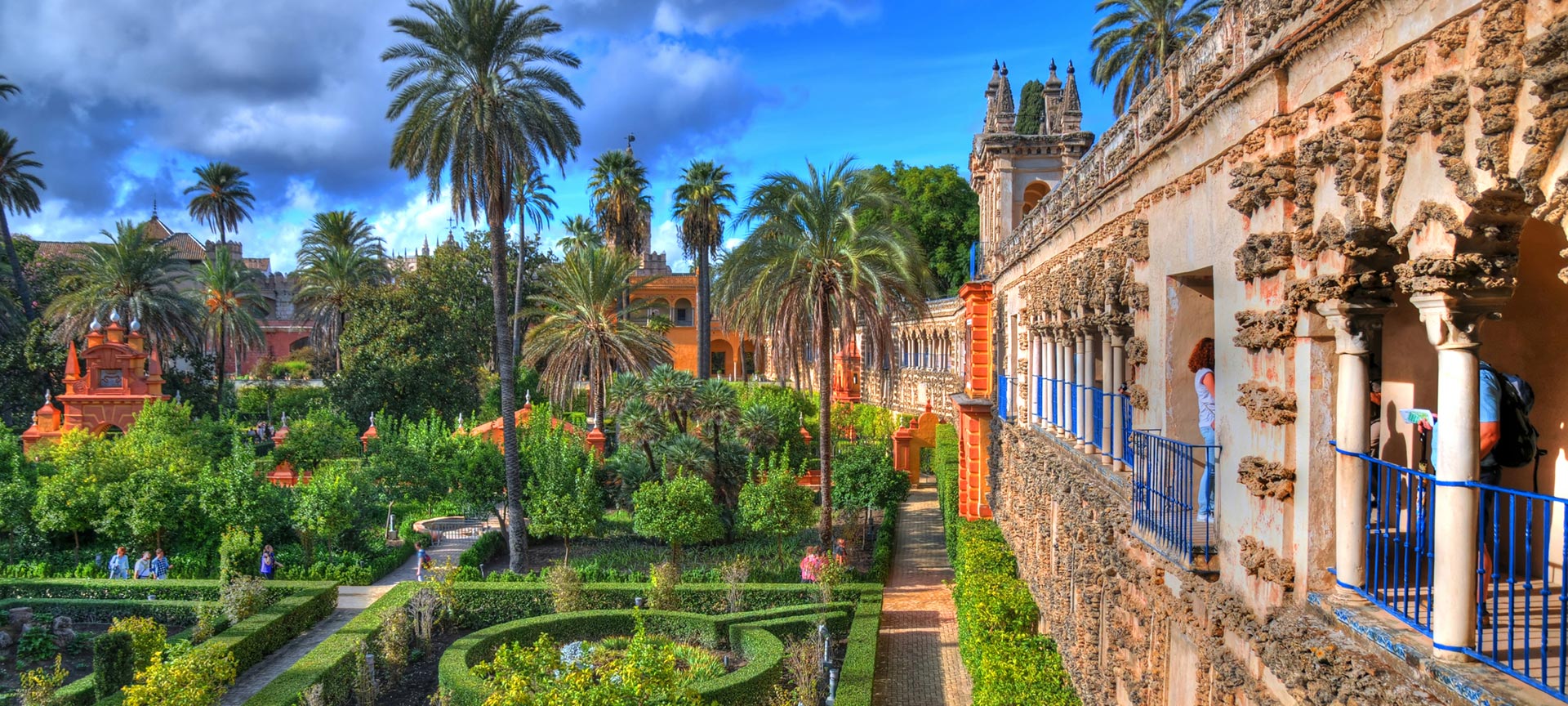 Setting for the wedding between Charles V and Isabella of Portugal.
The Real Alcázar in Seville is a group of palaces surrounded by a wall. Peter the Cruel rebuilt the old Almohad building to establish a royal residence in the 14th century. It has contributions from all periods, although Mudejar and Renaissance styles are predominant.
The use of the Upper Palace, on the upper level of the Mudejar Palace, is administered by National Heritage. It includes: the foyer, built in the times of the Catholic Monarchs; the oratory of the Catholic Monarchs; the banquet all built during the reign of Philip II of Spain; the viewpoint of the Catholic Monarchs, influenced by Granada and built subsequent to 1492, the bedroom of Peter of Castile, which is one of the rooms from the 14th-century Mudejar palace; and the official or audience chamber. Visits to it are managed by the Board of Management for the Real Alcázar Palace of Seville.
Spain's official tourism website